7 Reasons A Custom Website Is Key For Business Success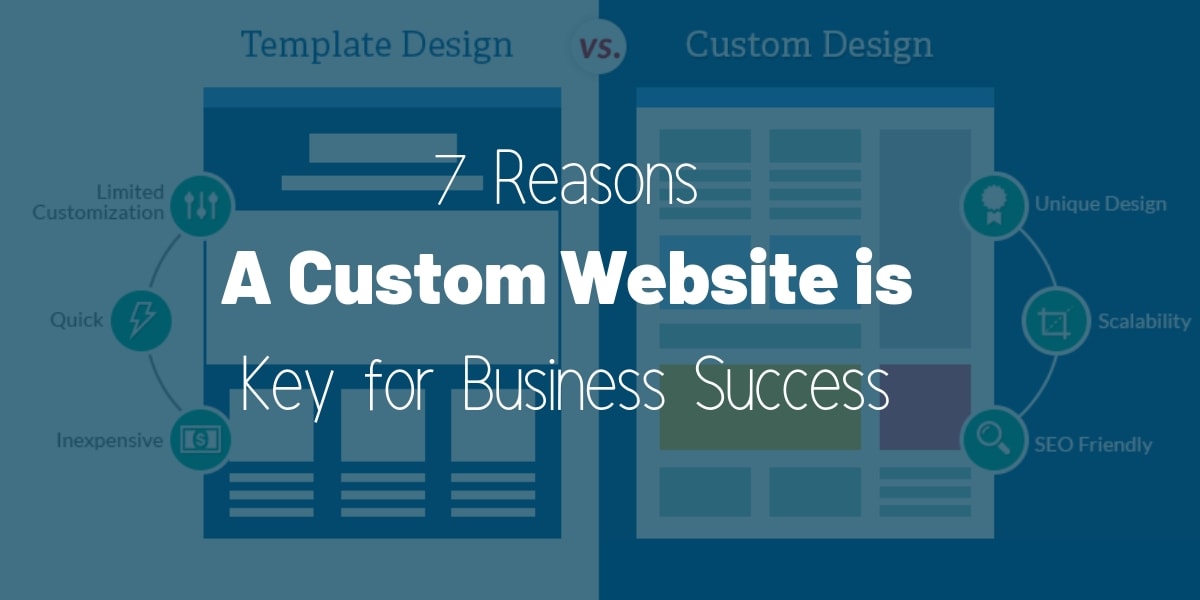 Owning and operating a small business poses some unique challenges in this modern age of high-speed technology and even higher-speed information consumption. Initially, having a custom website was reserved for only the most tech savvy entrepreneurs with the right connections and money to spend. This is no longer true, and hasn't been for quite some time.
If you don't currently have a website, I have good news. The barrier for entry is extremely low, and there are tons of options geared towards getting you online quickly and easily. However, not all options are created equal.
First, let's address the growing epidemic that is 'fast and cheap' website builders. There are plenty of platforms out there, but should you use them? The short answer is probably not. At least not if you plan to grow your business much bigger than it is when you build the site. Services like Wix and Weebly may allow you to build a custom website (umm…), but they lack much of the functionality that makes a website worth having.
Accurate website analytics, brand alignment, granular control over SEO, and other core functionality are thrown to the wayside in the interest of simple convenience. Until recently, as a matter of fact, Google and many other search engines wouldn't even rank sites built on these platforms!
So the question then remains, why does your business need to invest in a custom website?
Benefits Of A Custom Website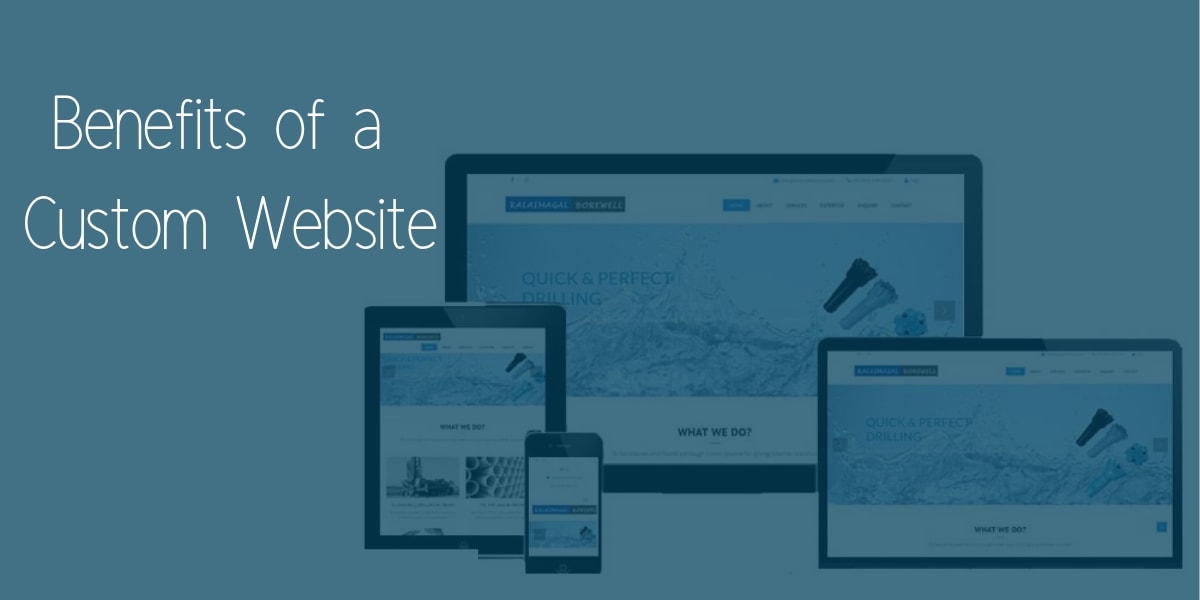 First off, let's look back at that last question. The key word here is invest. Having a well-designed website is an investment in your business and its future. Done properly this investment provides some distinct benefits, all of which impact your bottom line.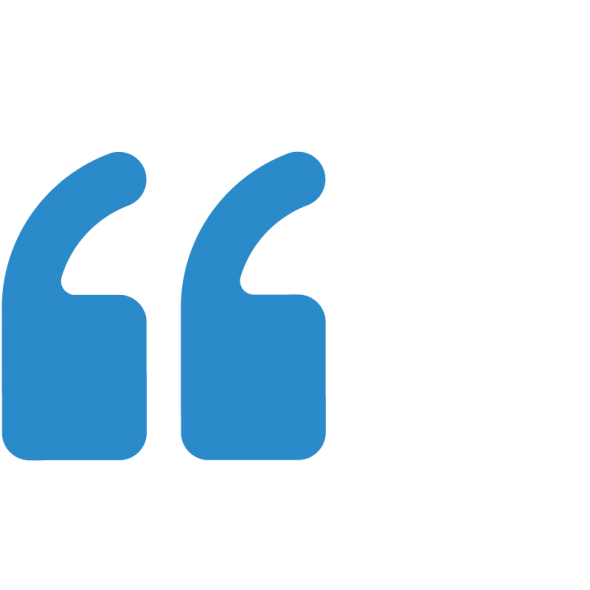 "After working with both custom and template-based sites, I can say that for a company to thrive in a competitive market, custom is the way to go." – Forbes (Tatyana Khamdamova)
The internet has become an ingrained part of our daily lives. Because of this, consumers have developed an expectation that your business will have a website. If they find that you don't have one trust is lost and the chances that they will seek a solution else where is greatly increased.
2 ) Branding & Credibility
Trust is everything when it comes to doing business online. Having a website hosted on your own domain reinforces your brand. It shows that you have put at least some thought and effort into providing customers with an outstanding experience.
Additionally, and perhaps the most key benefit, is gaining access to the email addresses associated with that domain. Would you feel more comfortable doing business with someone who had a branded email address or a Gmail address on their business card? Which one looks more professional?
3 ) Increased Conversion Rates
If you intend to sell a product or service on your website, converting browsers to buyers is the primary goal, or macro-conversion. Lead generation and email list building are also key to filling your pipeline. These actions represent another form of conversion that is far more successful on a custom site.
4 ) Unlimited Scalability
Website builders may get you online quickly and cheaply, but there are scalability issues with many of these platforms.
As your business grows, you'll generate a higher volume of traffic to your website. If your hosting environment is not capable of handling this growth you may receive a 509 error. This means you've reached your bandwidth and no other visitors will be able to view your site until it resets.
With a custom website (like one hosted on our servers), you have a much greater bandwidth limit and it can be increased at any time for a fraction of the cost.
5 ) Robust eCommerce Solutions
From Shopify to Magento to WooCommerce and more, there is a vast ecosystem of eCommerce solutions available today. Each has its own unique strengths, and many of them don't play nicely with websites built in a site builder. Custom websites give you much greater control over the entire buying experience. When it comes to selling a product online, this is something that you simply cannot afford to skimp on.
6 ) Greater Marketing Opportunities
Marketing opportunities are abundant online. You may choose to start with a simple opt-in email list, which is a fantastic place to start. As the business grows you can expand your efforts to include channels like remarketing, social media marketing, PPC advertising and more.
The objective of nearly all online marketing efforts is you drive traffic to your website. Make sure that your site is something that you are proud of and you want people to view, engage with, and share with their friends.
Even though you may close the doors at 5pm, your website is still doing business for you. Making yourself available to potential customers at all hours of the day can have a big impact on your bottom line. Nearly 80% of consumers starting their buying journey with an online search. By positioning yourself to be found online at any time of the day or night you are opening the door to many opportunities that you wouldn't have otherwise.
Bonus: Your Biggest Competitor Has A Custom Website. 
If you take to Google and look up your competition, you will find that they have a custom site. In order to present yourself as a viable competitor in the market, it is necessary to have a site that can compete. If your competition doesn't have a custom site, getting set up with your own gives you an even greater leg up.
Regain Control of Your Website
Don't fall into the trap that is 'fast and cheap', as you will get what you pay for. By investing in a custom website you are setting yourself apart. You wouldn't build a house on an unstable foundation, and the same applies to your business. Creating a stable infrastructure upon which you can reliably grow your business is critical. By showing customers that you take your business seriously, they will too.
Are you using something like Wix or Weebly? Or do you have a custom website? Which do you prefer and how has it benefited your business?
Let us know in the comments.
Connect with us on social media…
Bringing Hope, Safety & Empowerment to Children Recovering From Human Sex Trafficking.
How We Give
Through our partnership, we contribute 10% of your monthly investments to INH.
Ready To Discuss Your Project?
More Insights From Marketing Experts
Ready To Discuss Your Project?
Our Certified Marketing Specialists will get your business noticed.
Call today to more about how we can help your business reach its full and profitable potential online.